Jim Gerock stopped by today to help Jay, Grice, Dudley and myself with the final disassembly of the `76 and the progression of the `67 toward the finish line. By the end of the day, we had the `76 stripped of all usable parts and the `67 to within sight of the finish line. I was able to get the driveshaft in and finally seat the transmission's crossmember in it's place. I also have the hard fuel line and the rear brake line from the `76 ready to go into the `67. We accidentally mangled the MC-to-rear-"Y" line in the `67, so we're replacing it with the alternatively routed counterpart line in the `76. I decided that the hard fuel line in the `76 might be a nice addition to the `67, especially after I finish the Megasquirt EFI conversion.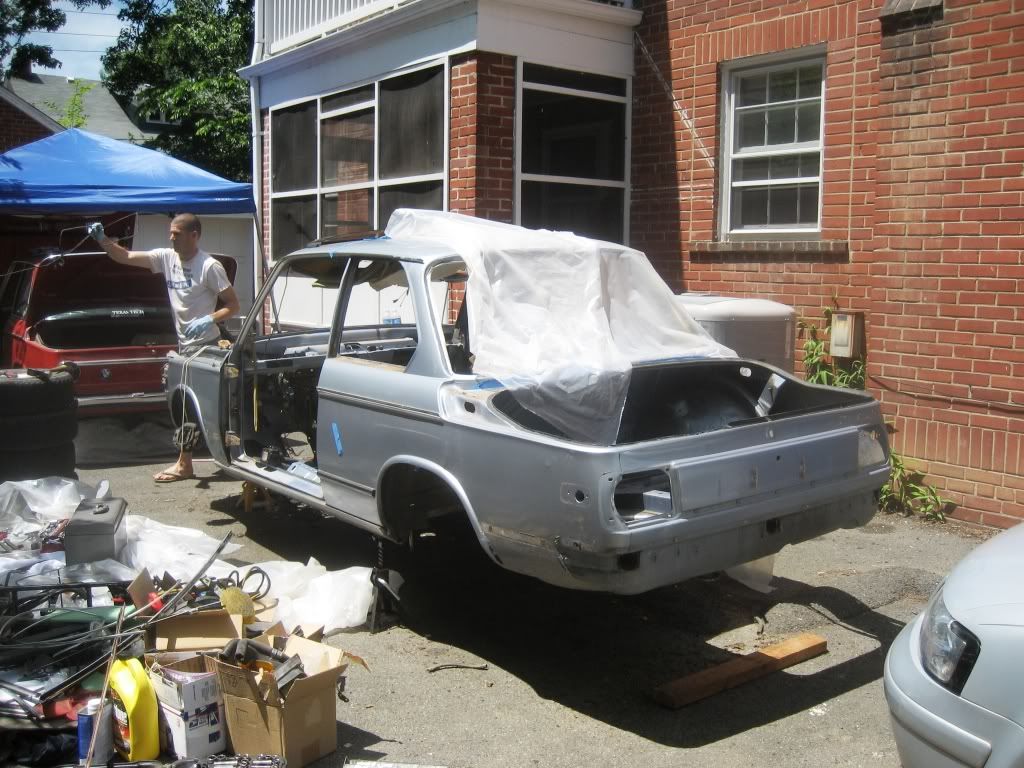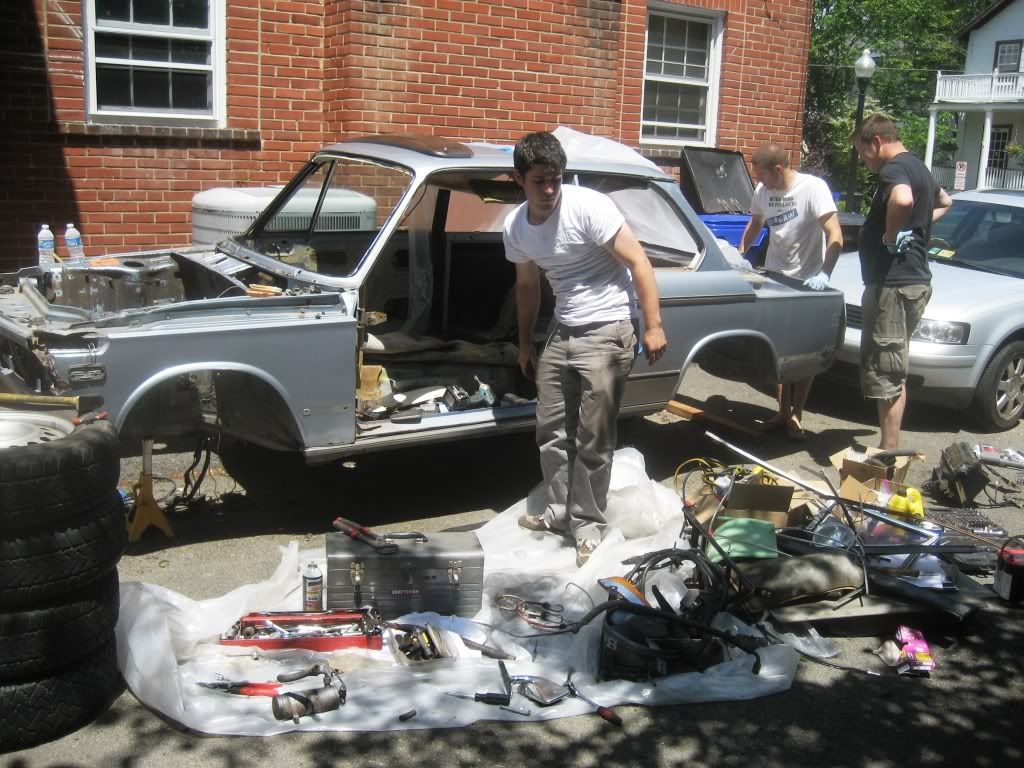 The `76 will have it's roof cut off right before we ship it off to the salvage yard in the sky. We're reasonably sure that we've removed everything of value. Jim was a big help.
Jay, the Mad Scientist, is
replacing
all the wiring forward of the rear harness. Though Jay has conquered much more complex wiring challenges than the 1600's simple design, I am forever indebted to his skill.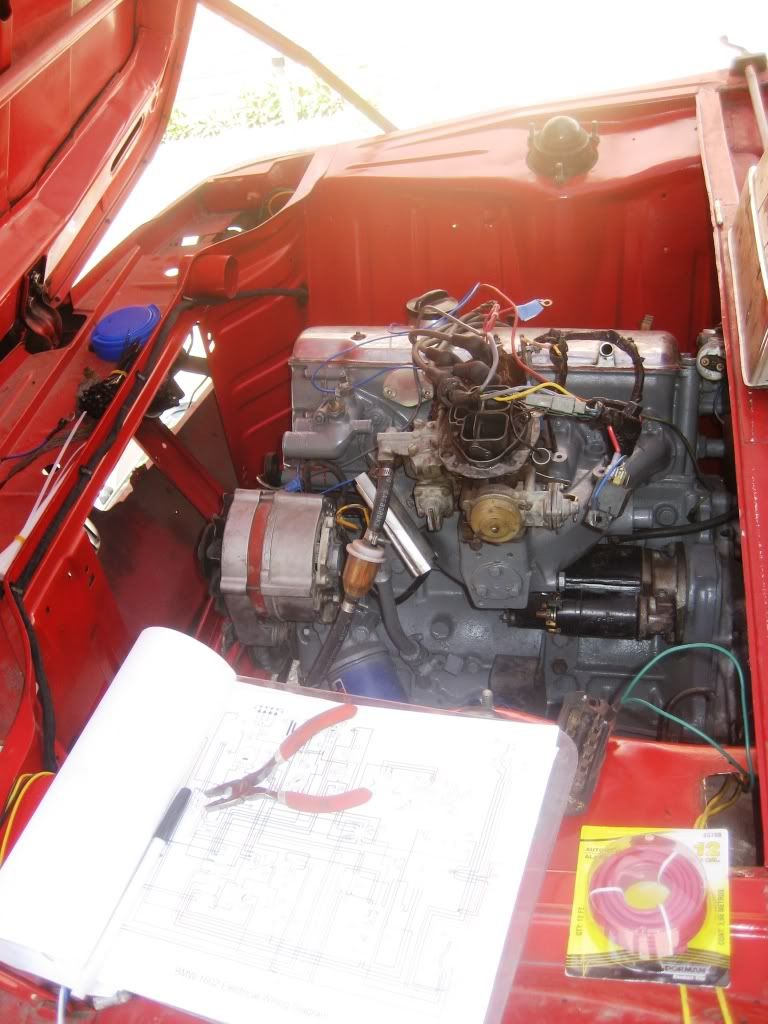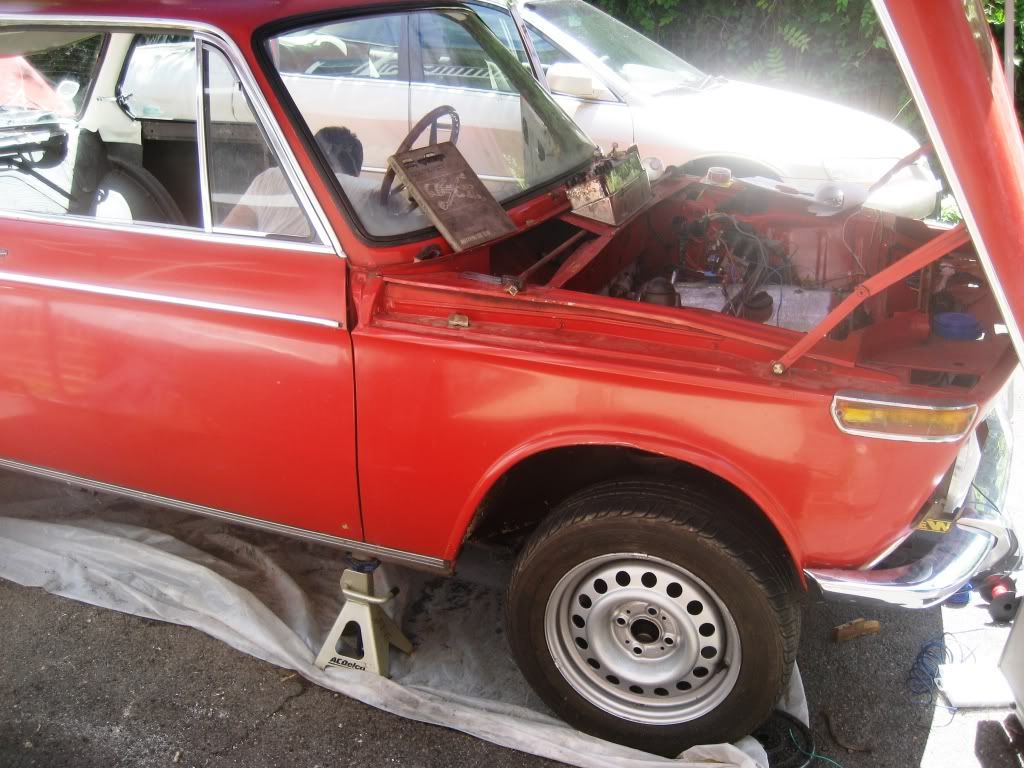 I've only got two of these mounted with tires, but I'm really liking how these E30 14" steel wheels are looking on the car.